How Many Pumpkins Can You Fit in the Truck Bed of a GMC Sierra 1500 Crew Cab?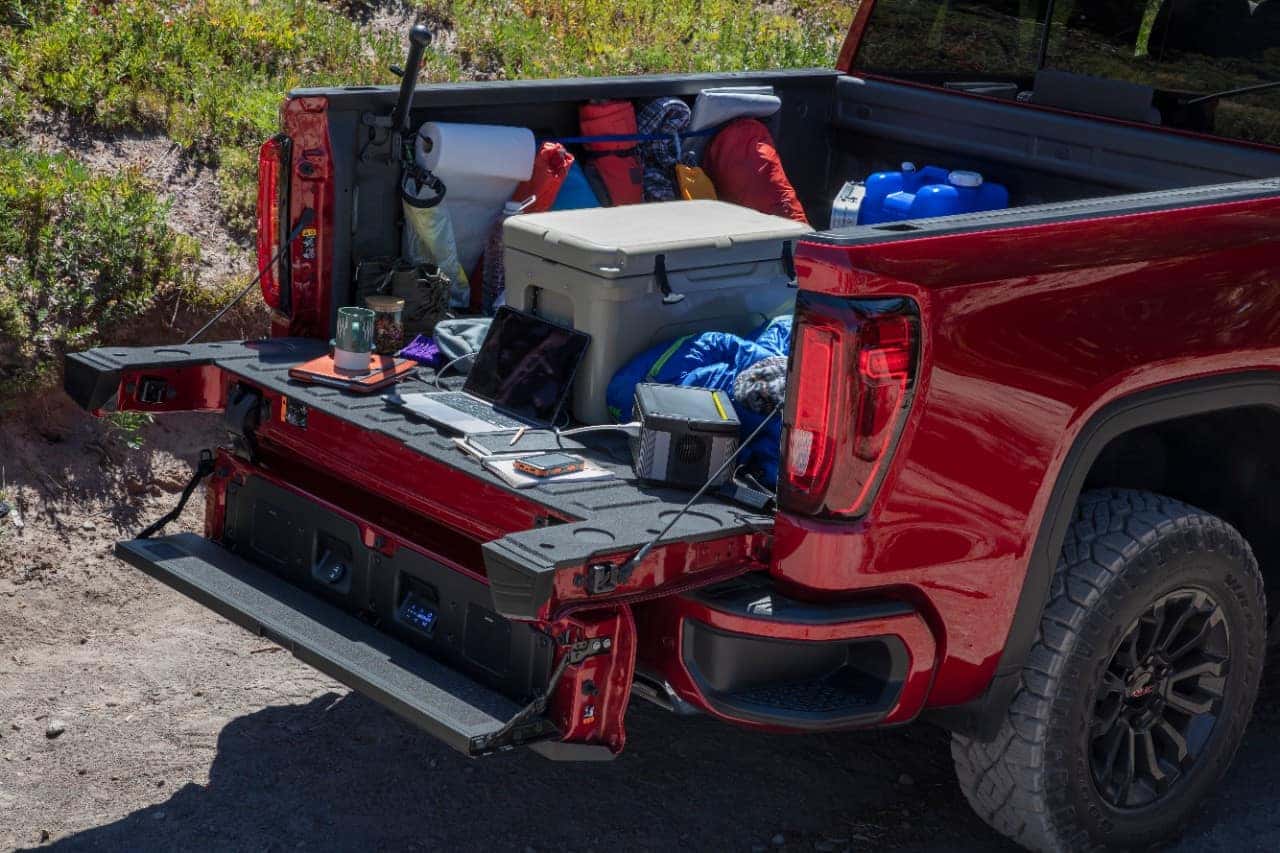 It's finally the fall season, and that means a plethora of things. You can wear that sweater you've been waiting to pull back out, you can drink your pumpkin spice coffee in peace, and you can get your Halloween costumes ready. Now we don't know about you, but is there really a Halloween without driving around and seeing who's house is best decorated on each block? You should see tombstones, skeletons, and our favorite —pumpkins!
That's right, what's a fall season without seeing a yard obnoxiously filled with pumpkins? Some are carved, some are cut open, and others are brilliantly decorated. That brings the question of how one person could bring a large number of pumpkins to their home safely without becoming a danger on the road? No worries as the GMC Sierra 1500 Crew Cab has you covered no matter what sized bed you currently own! Below, we'll go over the features and dimensions of the Sierra 1500 Crew Cab so you can get a better idea of cargo space and just how much you could fit in the truck bed!
GMC Sierra 1500 Crew Cab Cargo Space
Let's be honest —no one wants to make a second trip to the store to buy pumpkins just yet, thanksgiving isn't THAT close.
So let's dive into the dimensions of your current (or future) GMC Sierra 1500 to see just how many pumpkins your crewcab's flatbed can hold at once. I bet you didn't know there was a thing such as pumpkin math!
5.10-foot = 30 PUMPKINS!
Cargo Volume – 62.90 cubic feet
Can you believe that? In an already full sized pickup truck capable of carrying a whole family, you can carry an entire farm of pumpkins, 30 to be exact!
So even if you're not a decorator, that's a lot of pumpkin pie to go around.
GMC Sierra 1500 Crew Cab For Sale in North Riverside, IL Near Chicago
Be sure to check out your local GMC dealer in North Riverside and give Castle Buick GMC a look before you start preparing any lawns or porches. Our Castle Buick GMC dealership is again located in North Riverside, Illinois near Lyons, Westchester, and Oak Park, all being about 20 minutes away from downtown Chicago. If you're looking for a work truck that has the capability to carry your tools or seasonal cargo such as pumpkins or Christmas trees, then the GMC Sierra 1500 Crew Cab is a great choice for you. Our GMC dealership has various financing and lease options you can choose from including our First Time Car Buyer Program, Bad Credit Program, Down Payment Assistance, and Fresh Start Program. Each GMC financing program is something catered towards your needs and can help you purchase a brand new vehicle.
Next time you are looking for a dealership that is willing to work with bad credit you can get in touch with us today at Castle Buick GMC of North Riverside, IL. You can find the GMC Sierra 1500 for sale here, and we hope you're having a phenomenal start to what should be a beautiful fall season.