Protecting Your Car From Salt Corrosion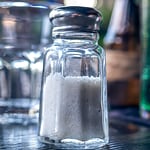 Salt is often put on the road in order to protect the road from snow and ice. While salt does make it safer for you to drive, it can do a lot of damage to your car. You can protect your car from the salt by keeping the tires clean. Your tires should be clean and salt-free before the winter. You will also need to wash them on a regular basis.
You will need to wash your car during the day. You should wash your car when the temperature is above 40 degrees Fahrenheit. This will prevent the water from freezing as the car dries. Additionally, you will need to change the times that you drive. You don't want to drive before or after a snowstorm. You will also need to avoid driving through puddles.